Lawn Care for Little Rock, AR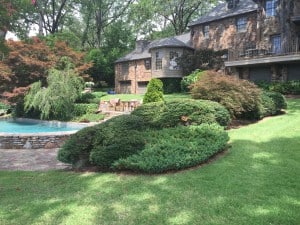 Little Rock Lawn Maintenance
Regular lawn maintenance is essential to your home's curb appeal. A healthy, well-tended landscape can increase the value of your home.
We have almost 20 years of experience designing and maintaining beautiful lawns.
Little Rock Lawns starts with a FREE  lawn analysis of the health of your lawn and soil. Then we give you a custom lawn care plan that includes regularly scheduled lawn maintenance.
Little Rock Lawn Service Maintenance Plans Include:
Mowing
Blowing
Weedeating
Edging
Pruning
Mulching
Gutter Cleaning
General Cleanup
Pesticides and Fertilizers
Leaf Removal
Little Rock Lawns provides all the basic lawn services to maintain the beauty of your lawn. In addition to providing regular lawn care services like mowing, we also diagnose and treat any pest or disease problem before it gets out of control. We are so confident in our chemical treatment, that if a disease appears after our treatment, we will do additional treatment to fix the issue for FREE.  We even do those dirty, pesky occasional jobs like cleaning out your gutters.
At Little Rock Lawns, your satisfaction is our top priority.  Our staff is also happy to answer your questions while providing flexible appointments and 24-hour emergency service.  Our services are more affordable because of our monthly levelized billing for our lawn maintenance clients.